Manicure and pedicure Poznań
Always well-groomed hands and feet
Surely you have heard the statement more than once that hands are the calling card of every woman. Even if you don't quite agree with him, it doesn't mean that you don't like or want to care for him. It is quite the opposite, which is confirmed by the great interest in manicures and pedicures in Poznań! These are currently one of the basic, most popular beauty treatments that are used by clients of all ages throughout the year.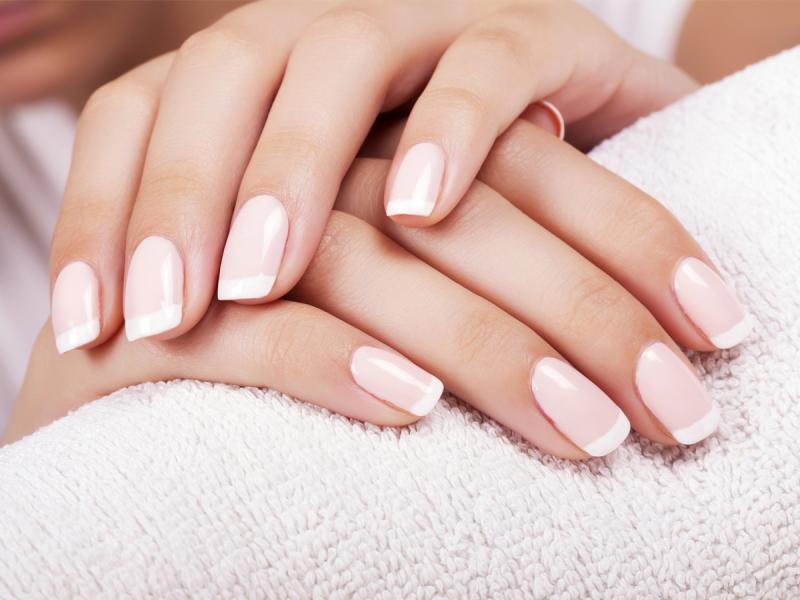 Professional nail styling, i.e.
manicure and pedicure Poznań
is for you if:
you don't want to waste time painting your nails with classic, non-permanent nail polishes with a tendency to quick chipping and damage
you are struggling with the problem of breaking, fragile nails
you are planning a vacation, a longer trip or going on, among others wedding, communion, New Year's Eve, prom
you care about neat, neat-looking hands regardless of the season and everyday activities
you want to enjoy a shiny, long-lasting color for up to several weeks
Manicure and pedicure in Poznań
treatments are quick, pleasant and completely painless. Our meetings together can be your well-deserved moment of relaxation, relaxation and pleasure!
What is the Poznań manicure and pedicure?
Manicure Poznań
is a cosmetic procedure in which we focus on processing your nails in your hands.
Pedicure Poznań
however, includes comprehensive care of the toenails. The activities that are included in the nail stylization, manicure and pedicure in Poznań include:
file and shape the nails
care of the nail plate
skin removal and alignment
painting nails in color or clear varnish
moisturizing hands with cream and olive
Nail styling should be performed only in professional beauty salons that apply the highest standards in terms of safety and sterility. For us, it is an absolute priority, therefore, for each activity
Poznań manicure and pedicure
we always wear protective gloves. Disposable tools, such as files or abrasive caps, immediately go to the waste bin after each treatment. The remaining used utensils are regularly sterilized if they are intended for multiple use.
Types of manicure and pedicure Poznań
Manicure and pedicure in Poznań
includes the following types of nail care:
classic Poznań manicure and pedicure – during the classic Poznań manicure, we shape the nails, remove the cuticles and callous epidermis, and then paint the nails with classic nail polish.
hybrid manicure and pedicure Poznań – applying the hybrid is similar to the classic manicure and pedicure, with the difference that in this case we use special hybrid varnishes that are hardened in a UV lamp. As a result, the obtained layer has a beautiful gloss, increased durability, and is not susceptible to chipping and damage.
gel polish manicure and pedicure Poznań – gel polish, unlike hybrid polish, is characterized by even greater durability, resistance to long-term soaking, chipping or damage. It is recommended for ladies who struggle with extremely weak, brittle nails.
Japanese manicure Poznań – a treatment with strong regenerating properties, during which we massage appropriate nourishing pastes into the nail plate, and then polish the nail surface with powder. Japanese manicure gives the nails a healthy, natural look with a subtle shine that lasts for about 2 weeks.
Effectiveness of the manicure and pedicure Poznań
Manicure and pedicure Poznań is not only beautiful-looking, well-groomed and rejuvenated hands and feet. It is also an effect in the form of a shiny, intense and durable color on the nail plate, which lasts up to a month! Hybrid and gel polishes guarantee the highest wearing comfort, allowing you to freely perform all household duties. Cooking, cleaning, washing windows, or maybe long swimming in the sea and walking on the beach? Your color, regardless of the work performed and activities, will remain intact! Manicure and pedicure Poznań in the hybrid and gel technique, they stay on the nails in perfect condition for several weeks. This type of styling can be done regularly throughout the year or occasionally, for example only before certain events – depending on individual preferences and needs.
Contraindications for manicure and pedicure Poznań
Contraindication to the treatment
manicure and pedicure Poznań
is primarily:
tinea and foot mycosis
warts
thrush
deep crack, damage to the epidermis near the nails
inflammation of the skin
psoriasis