BeBeauty


Beauty Institute
Aesthetic cosmetology salon in Poznań

Facial Treatments

Body treatments

Current Promotions
Treatments for him and her
Welcome to our showroom. Are you interested in vacuum massage, laser hair removal, face or body lifting, carboxytherapy, peelings or other cosmetic treatments, or maybe you are looking for someone who will massage or style your eyebrows and eyelashes? If you answered yes to any of these questions, then we invite you to our office in Poznań, right next to Malta!
BeBeauty Instytut Urody is an aesthetic cosmetology salon in Poznań. Our office was created to preserve natural beauty, without artificial masks. We deal with regenerative cosmetology with the help of rejuvenating devices. What treatments do we carry out? Our beauty salon offers, among others vacuum massage, microneedle radiofrequency, laser hair removal, carboxytherapy, cavitation and chemical peeling, Nanofrax needle microdermabrasion. The offer also includes massages, eyebrow and eyelash styling, pedicure and manicure. During the treatments, we use cosmetics from brands such as MEDIK8 or MEDIDERMA. The highest standards in aesthetic cosmetology, which we set ourselves as our goal, guarantee high safety, low invasiveness and high effectiveness of treatments.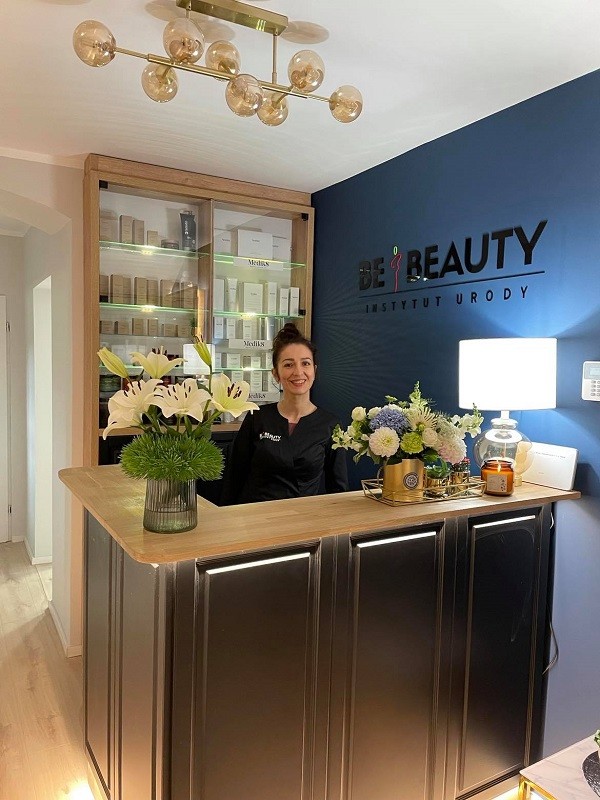 Get to know our treatments
The treatment consists of a very precise body massage with patented heads equipped with rollers with micro-holes, which, by sucking in air, provide intense and precise stimulation of every millimeter of the skin.
When to perform the procedure?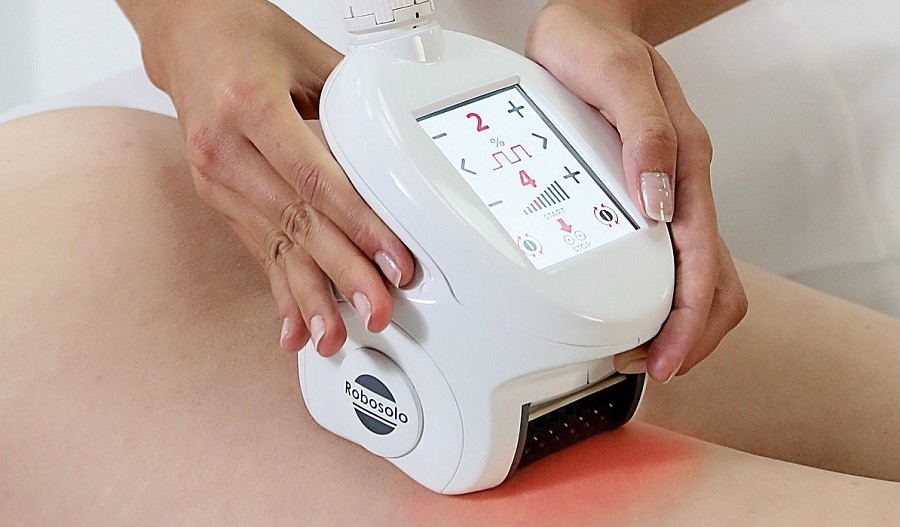 Laser hair removal Poznań
Laser hair removal is the most effective method of removing unnecessary hair. In our salon, we perform treatments using the MeDioStar laser from the German company Asclepion MEDIOSTAR MONOLITH – the most advanced and the only one on the market for painless epilation treatments, for face and body – regardless of the season (even in summer).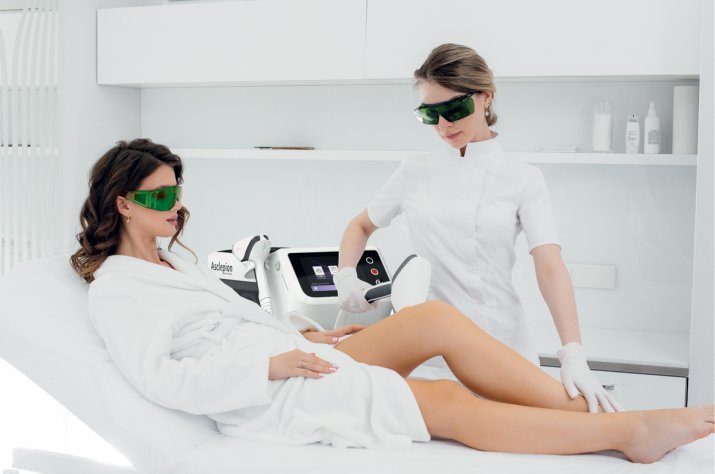 An effective, safe and minimally invasive method of skin revitalization, anti-aging prophylaxis and vascular skin prevention. It rejuvenates, oxygenates, reduces swelling, tightens the skin and stimulates angiogenesis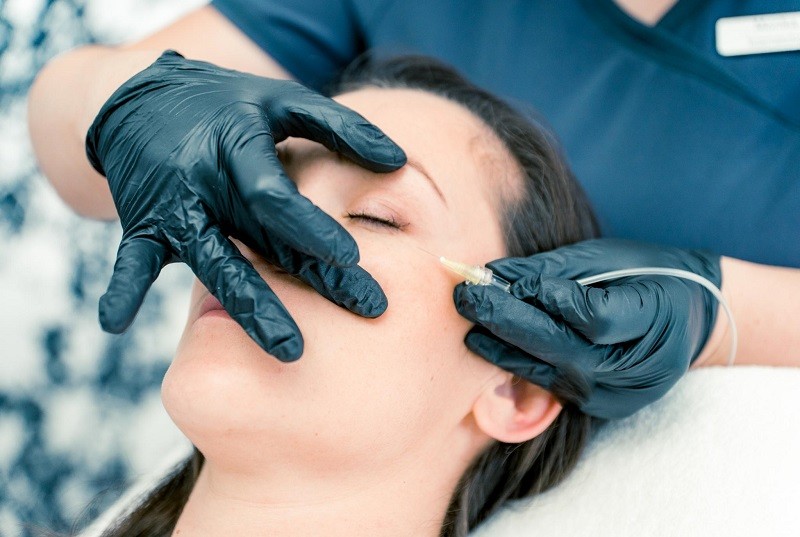 Contour Sculpt - New Year's Eve modeling Poznań
A unique non-invasive treatment that shapes the muscles and burns fat tissue. It is ideal for eliminating the stretch of straight abdominal muscles after pregnancy or for a non-invasive buttock lifting.
Effects after the treatment: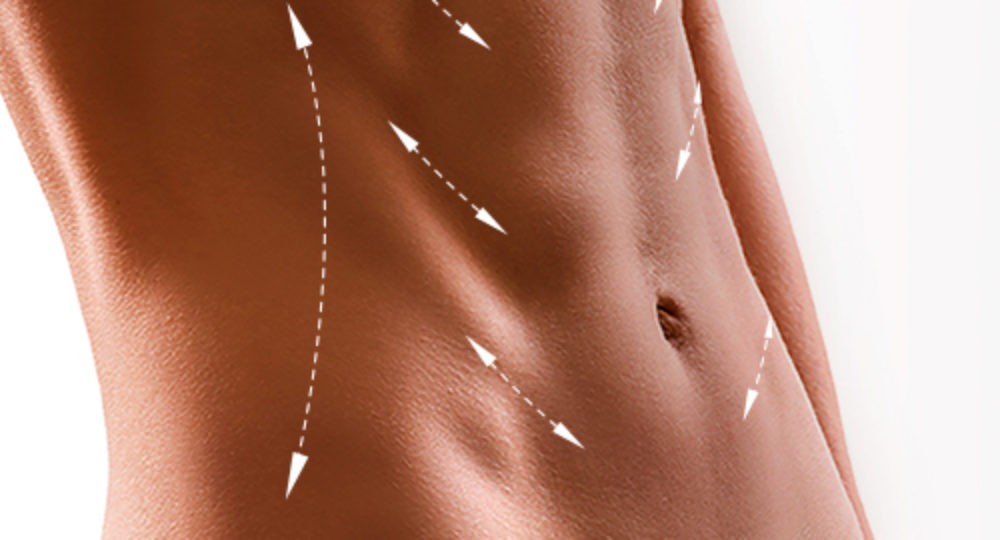 TAKE CARE OF YOURSELF.
LET US TAKE CARE OF YOU.
Please contact our consultants.
Inflancka 27, 61-132 Poznań
Our BeBeauty Beauty Institute has received over 80 opinions from satisfied customers . We are very happy that we can help our clients keep their beauty and youth. We invite you to visit our beauty salon and join hundreds of satisfied customers.
I am very pleased with the microneedle radiofrequency treatment at BeBeauty, I can already see the effects of the previous treatment, PAni Julia is very nice and professional, the atmosphere in the salon is very nice
I am very pleased. My next visit and definitely not the last. Honestly, no one has been so gentle on my feet in a long time and that is equally important to me. I definitely recommend it!
I am delighted with both the professional approach, the perfect selection of the treatment and, most importantly, the final effect. I signed up for another treatment and Mrs. Yuliia, after examining my skin, suggested another ritual which turned out to be scared at 10 !. I sincerely recommend!
A cozy place with friendly staff. Julia exudes warmth and professionalism. During the procedure, I was informed about what was done and with what preparations. She also advised me what treatments are still worth doing. We have an appointment again.